Advertising

the right way.
H
ow it all comes together
Lind Media reaches the public like no other media. Billboards deliver consistent, proven results that provide the most effective and economical market penetration possible. The Lind formula starts with a staff of dedicated, quality people that work to maintain the high standard expected of them by clients.
Target consumers most likely to stop at your business
Target your most likely business prospect: nearby approaching traffic
Intercept traffic before it encounters your competition
Intercept traffic before it reaches a major intersection or tum off point
Remind traffic what they need … food, fuel, groceries, gifts, service …
Remind traffic of your existence. Directionals reinforce all of your other advertising
Enhance the investment in your business location. Your physical location was chosen due to its visibility, traffic counts and demographics. Each directional billboard doubles the visibility and power of your location.
Enhance the most valuable ad tool: your on-premise sign.
Directional billboards are an extension of your business and your signage.
Connect with consumers that don't consume local media.
Connect your business to neighbors and former customers.
Introduce your business to traffic before it gets to your location
Warn traffic that you are ahead … give drivers time to think and discuss their options inside the car
Maximize your location, your investment and your business!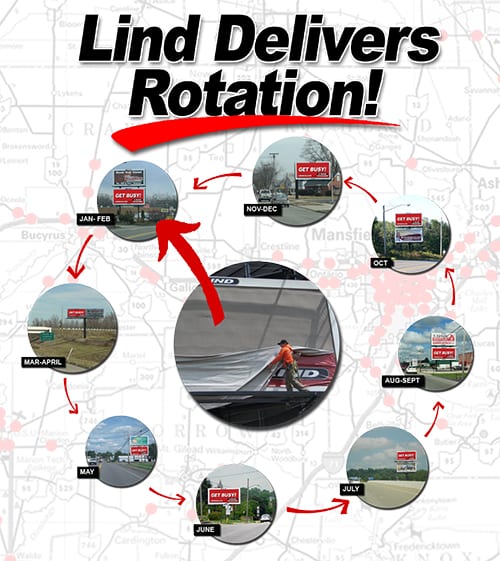 Lind Media is the National leader in posting efficiency, poster re-use and green practices. Only Lind Media and Patented Lind PosterSpring enable easy poster re-use and rotation to different billboards throughout the Lind network. Rotation broadens audience exposure by reaching fresh viewers while providing regular override potential.
Whether you choose stationary billboards for consistent targeted messaging or rotary billboards for wider reach, Lind Delivers Traffic!
View the PDF below to see additional Digital Billboards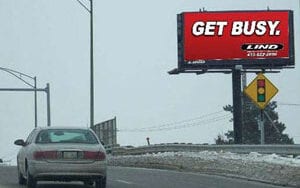 North Facing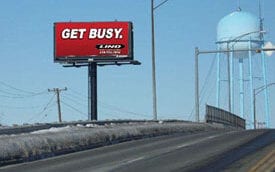 South Facing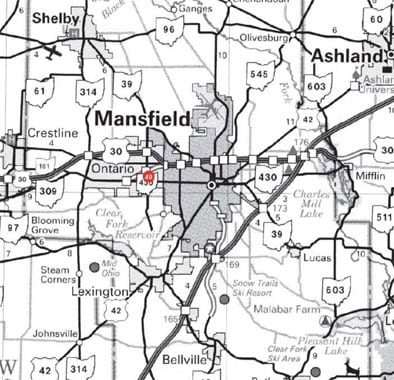 The only billboard on busy Lexington-Springmill Rd. is opposite Home Depot and adjacent to Wal-Mart and many other national stores. The 12'x25′ High Definition Digital Unit is highly visible for over 1 mile and 3 traffic lights, reaching over 20,000 daily viewers on a high traffic, low speed thoroughfare. Possibly the best billboard location in north central Ohio.
DMA: Cleveland
Market: Richland County
Media: Digital HD Bulletin
Location: RIC-48 – N. Lex-Springmill Rd, WS, s/o Stumbo Rd.
Facing: North and South
Traffic: 25324 (2005)
Illuminated: Yes
GPS: Lat: 40.764342 Long: -82.590556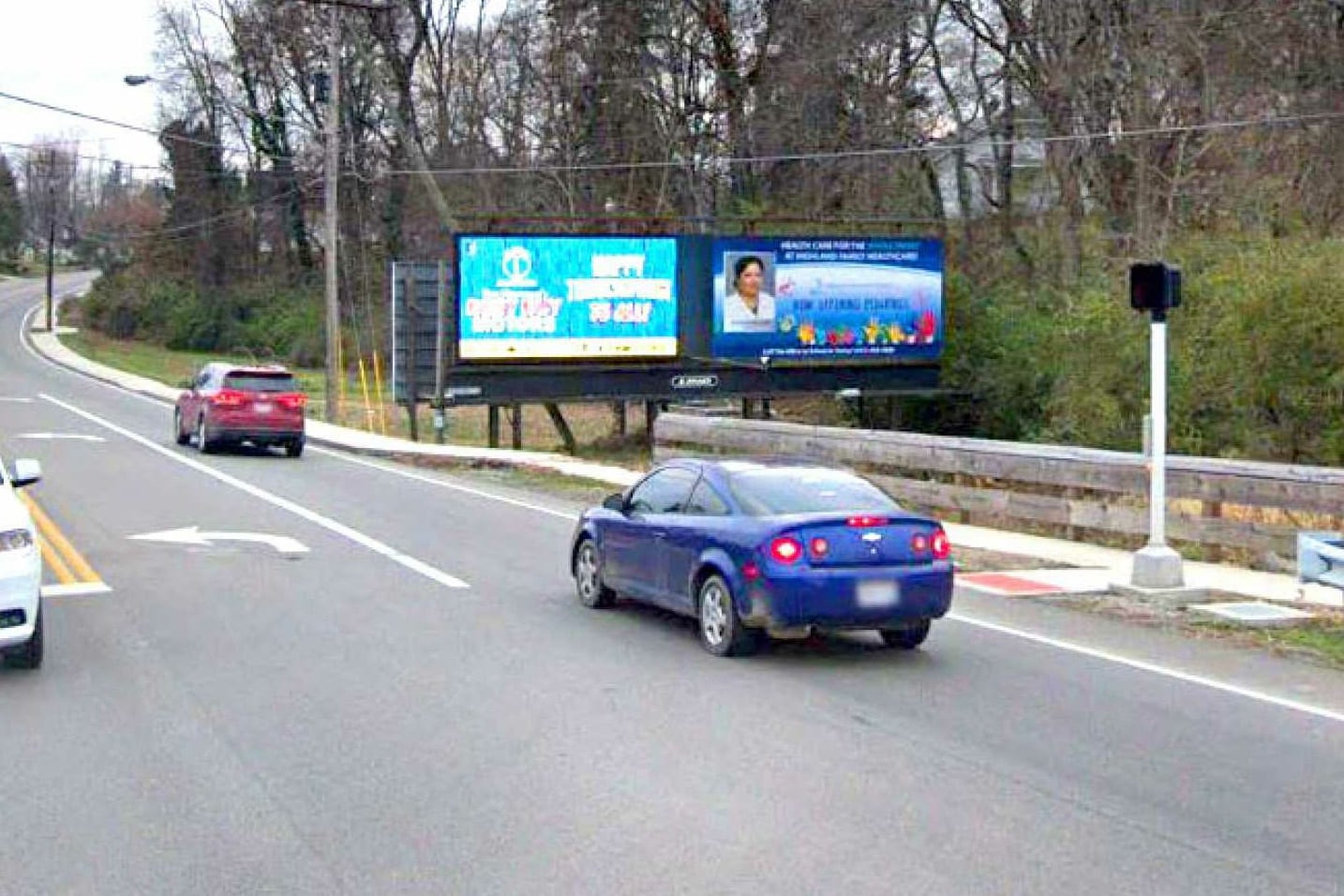 North Facing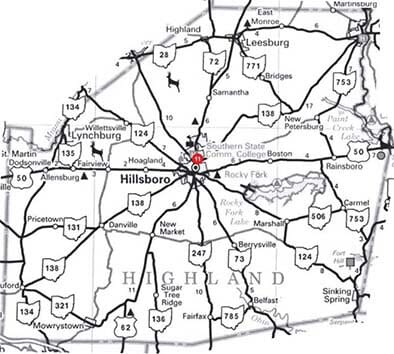 DMA: Cincinnati
Market: Highland County
Media: 12'x25′ 30-sheet
Location: HIG-11 – SR 62 0.4 mi N/O SR 138, S/O Northview Dr WS
Facing: North
Traffic: 0
Illuminated: Yes
GPS: Lat: 39.219169 Long: -83.608296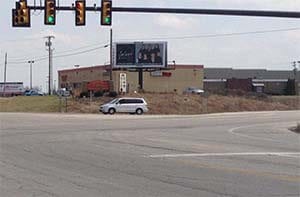 West Facing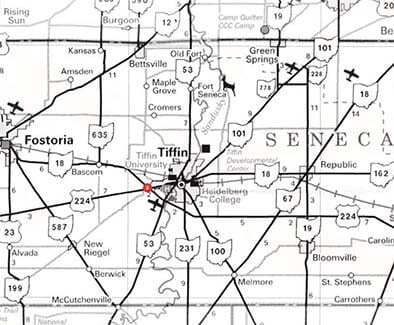 DMA: Toledo
Market: Seneca County
Media: 12'x25′ 30-sheet
Location: SEN-09 – 2562 W. Market @ US 224 NS
Facing: West
Traffic: 0
Illuminated: Yes
GPS: Lat: 41.108756 Long: -83.220105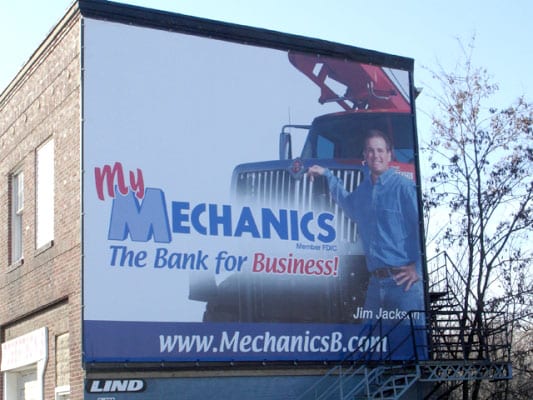 Lind Spectacular Wallscapes immediately become landmarks whether your goal is identification, motivation, awareness or general advertising.
Lind Media Company provides unequalled expertise, experience and value in designing and installing outstanding on-premise graphics. Lind creative and operations teams can greatly enhance interior and exterior assets by generating landmark signage, wallscapes and murals that provide dynamic and unique exposure.
With simple and affordable turn-key pricing, Lind provides versatile long lasting wall mural systems that can be easily changed at your direction. Lind Wallscapes and On-premise signage are unique, economical, and affordable.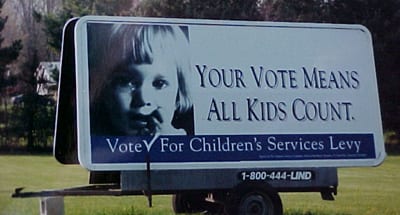 The Lind billboard network can provide Outdoor exposure even in areas where there may be limited or no billboard coverage. Our modern fleet of streamlined, portable, 8-sheet poster panels is an excellent way to announce special events, political campaigns, or general on or off-premise advertising. The Lind porta-panel system can provide advertising for as little as one day to several months. Each portable unit consists of two 6'x12′ 8-sheet billboard faces that are situated back-to-back and can be used for two-way traffic visibility. Please contact Lind Media with any questions about this flexible, cost-effective program.