Advertising you can
count on
Lind billboard types and sizes range from spectacular urban wallscapes and digitals to right-sized performance bulletins suited to any ad budget.
Campaign lengths and allotments are flexible and affordable whether utilizing a single panel for a 4-week period or multiple billboards for an extended period.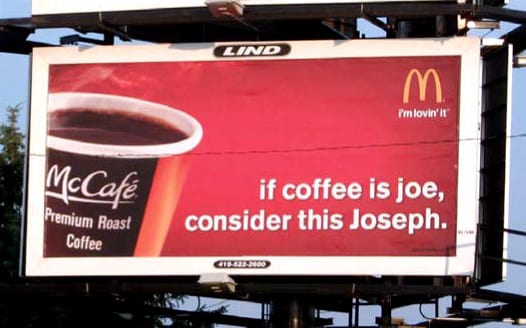 Lind Standard Poster
Display Size: 12'x25′
Copy Area: 10'5″x22'x8″
The most common Outdoor format and the work-horse of the medium. Widely distributed throughout markets on freeways and major thoroughfares and intersections. Standard 3O-sheet posters are high profile, impactful displays that enable easy rotation and bold market penetration.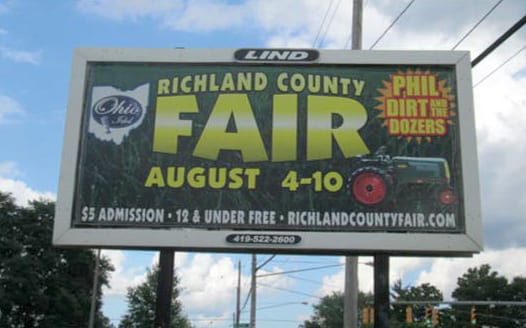 Lind Junior Poster (8-sheet)
Display Size: 6'x12′
Copy Area: 5'x11′
Very effective in both rural and urban settings where visibility and traffic conditions compliment a smaller display area. Excellent as both a permanent directional or as part of a rotational campaign.
Lind Hi-Res Digital Billboard
Display Size: 12'x25′
Copy Area: 10'5″x22'x8″
Located along prime arteries and intersections, digital allows advertisers to speak to the market and instantly respond to market conditions and opportunities. Digital Outdoor enables advertising copy change instantly and often.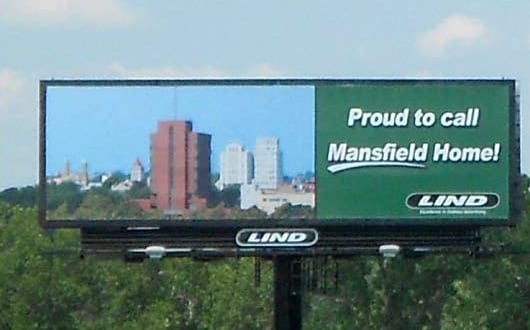 Lind Supreme Bulletin
Copy Area: 14×48 or 10'6″x 36′
The largest and most impactful Outdoor format, Bulletins dominate freeways and major thoroughfares. Normally part of a permanent placement, Bulletins can be used as both directionals and powerful brand building formats with extensions and special effects available.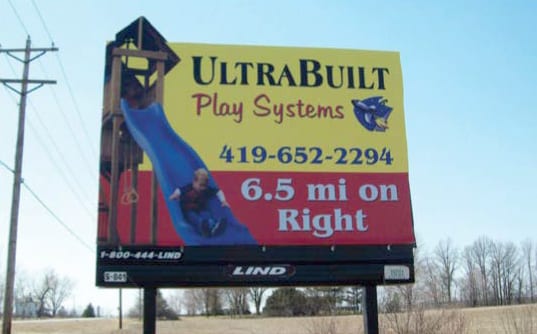 Lind Performance Bulletin
Copy Area: 8'x12′, 8'x16′ & 1 0'x20′
Versatile and well positioned on major thoroughfares in rural areas and between metros. Excellent as a directional, with special effect extensions or as part of a larger rotary buy. Performance Bulletins are sized and positioned to dominate corridor traffic without dominating your ad budget.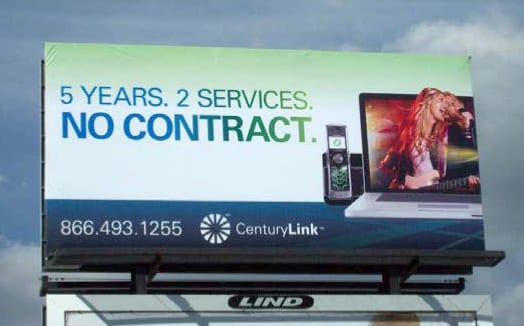 Lind Jumbo Poster Wrap
Display Size: 12'x25′
Copy Area: 12'x25′
High profile permanent display in desirable locations that leverage the entire area of a Standard poster panel increasing its size by nearly 33%. An excellent way to capitalize on a prime location as a directional or perm placement while also enabling extensions and embellishments.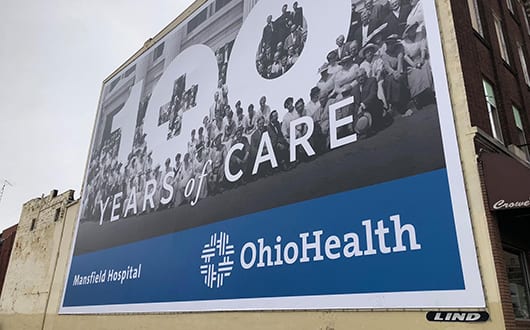 Lind Landmark Wallscape
Display Size: Unlimited
Unique, very large Outdoor format. Often in downtown or large commercial areas. Wallscapes can be the centerpiece an Outdoor campaign or a stand-alone spectacular attraction. Lind wallscapes often become landmarks while creating legendary brand status for the sponsor.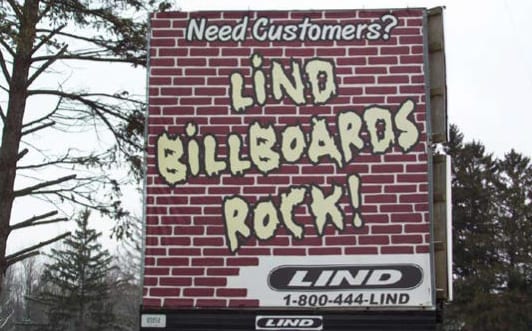 Lind Premier Square Wrap
Display Size: 12'x13′
Copy Area: 12'x13″
Highly visible well positioned display in desirable locations that leverages the top and bottom faces of a stacked junior poster structure. Combining stacked panels increases the size by over 200%. Excellent solution for directional uses, extensions and unique creative.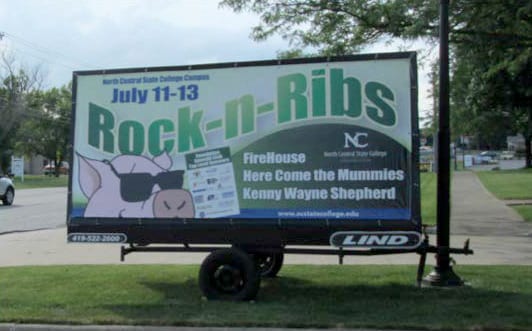 Lind Porta-Panel
Display Size: 6'x12′
Copy Area: 5'x11′
Trailer mounted back-to-back Junior poster panels. Versatile and efficient Outdoor format that enable instant short term outdoor coverage. Excellent for special events, political and community outreach.